Azhar Qasmi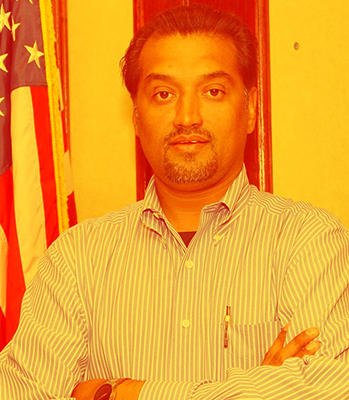 Azhar Qasmi
Azhar Qasmi is the founder & CEO of AZ Entertainment Group USA founded in 1998 and headquartered in Dallas-Texas. AZ Entertainment Group is one of the leading Asian entertainment and production company, with over 225 shows under the belt produced in North America, UK, Middle East and Southeast Asia.
Mr. Qasmi owned several franchisee outlets for last 18 years such as Grandy's, Subway, William Chicken & Brady's Restaurant. Mr. Qasmi is also into Import & export business of products such as Rice & spices globally under Az & As International LLC.  Mr. Azhar Qasmi also well-known in Pakistani Community for his service for local & international fundraisers for different groups & supporting their humanity and social efforts. Mr. Qasmi has received several awards and recognition in Pakistan, Dubai & Mauritius. Some of the many awards and recognition are:
In 2010 Mayor of Texas John Monaco issued a recognition letter to AZ Entertainment Group promoting Pakistani film and Tv stars in the United States of America. In 2012 Saudi Arabian Culture Mission in USA gave Mr. Azhar Qasmi Certificate of Appreciation for his Services.
In 2019 House Representative Angie Chen Button sent an appreciation letter for his services towards the Indian and Pakistani community to provide unlimited entertainment from last 25 years and wished many more successful events in the future. In 2019 The Burj CEO Awards named AZ Entertainment Groups CEO Mr. Azhar Qasmi as the one of the best CEO of an entertainment industry in 2019 and awarded a shield with recognition letter from the Honorable President of Mauritius.
WE'RE ALWAYS LOOKING FOR CREATIVE IDEAS AND PROJECTS… IF YOU THINK YOU HAVE ONE